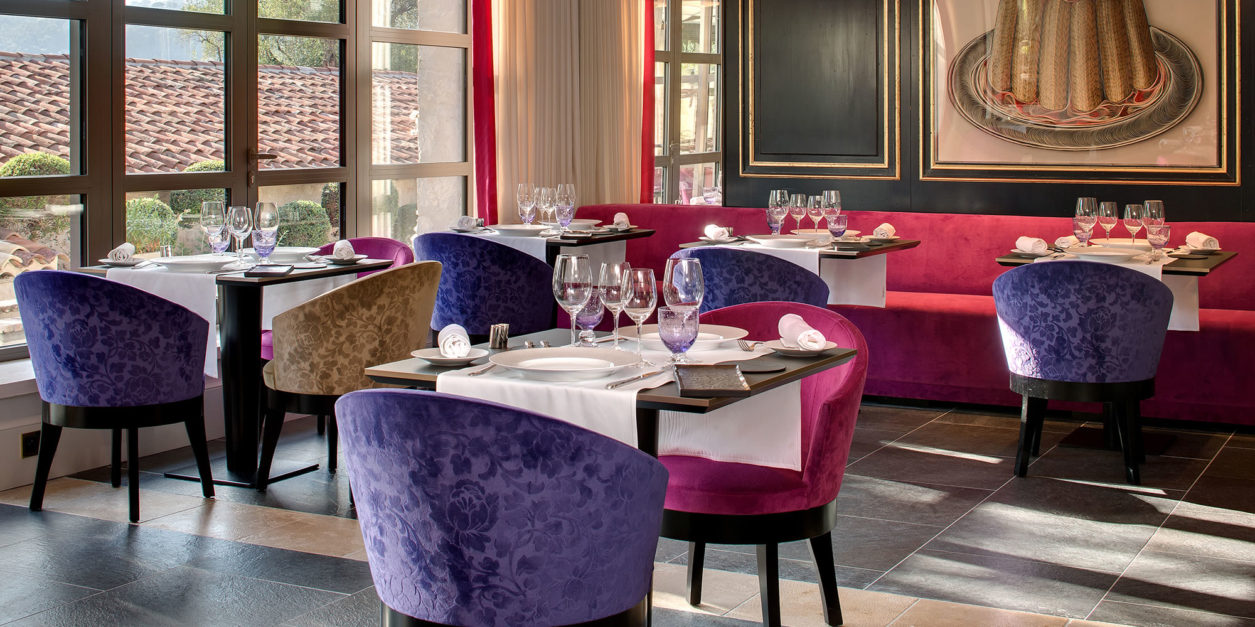 La Table de Pierre
La Table de Pierre, gastronomic cuisine and provençal flavours
New era, new style
In line with our current evolution, the gastronomic restaurant of Domaine du Mas de Pierre has undergone a complete makeover. Opened onto the gardens, Chef Emmanuel Lehrer's table interprets nature's generosity throughout the seasons.
Discover our elegant dining room sheltered in the Provençal countryside, where gourmand pink and purple notes mingle and the evening's subdued glow casts a lovely sense of romance.
Our winter events
An authentic dining room for an exceptional meal
Le chef pâtissier Dorian LUTZELSCHWAB
Le chef Maxime LECONTE
Le chef Emmanuel LEHRER
OUR GASTRONOMIC MENUS
Discover our gourmet and light stopovers in our restaurant La Table de Pierre. Our dishes are cooked according to the inspiration of our Chef Maxime Leconte.
70 €*
This menu is an adventure in 3 steps.
90 €*
This menu is an adventure in 3 steps.
110 €*
This menu is an adventure in 5 steps.
140 €*
This menu is an adventure from 5 to 8 steps.
For Lunch
Discover our summer events
Summer is here, what better way to get together and share food in a friendly atmosphere...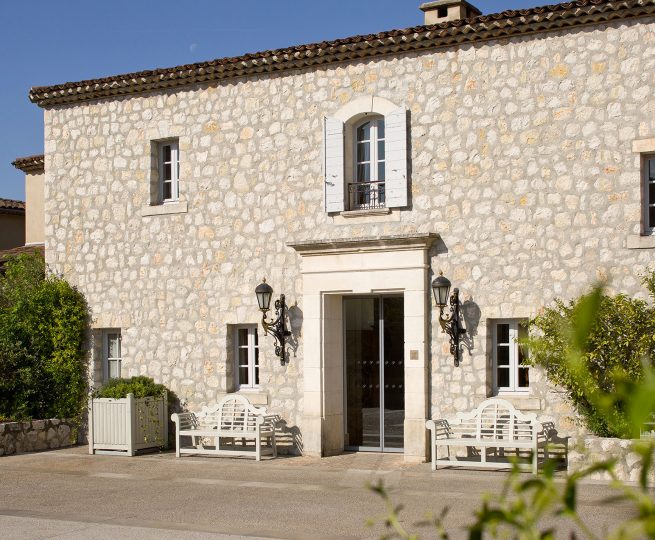 Gifts & Packages
Le Mas de Pierre has put together its best offers and gift boxes so that guests can share the spirit of the hotel with their loved ones : gift boxes, special offers, last minute getaways etc.
Find many gift ideas !
An exclusive stay for a happy festive time

From December 5th to December 31st, 2023
YEAR-END OFFER
-10% off your accommodation

SPA Membership

Rate for 10 treatments including 10 spa accesses :
Individual package : 1 650€
Couple package : 2 990€

Club Membership

Club Membership
"Voluptuous"
Club Membership
"Wellness"

"Relaxation & Volupté" break

Enjoy during a stay, a moment only for you at the Domaine du Mas De Pierre with a Signature treatment at the SPA.
Package at € 480 / person*

"Evasion & Gastronomy" break

Delight your taste buds and enjoy a weekend in one of the most beautiful Domaine on the French Riviera,
located just near the world-famous medieval village of St Paul de Vence.
Package at € 345 / person*

"Relaxation & Bistronomy" break

Enjoy a convivial moment at the Domaine du Mas de Pierre
with a dinner at Bistro Lis Orto.
Package at € 310 / person*

"Relaxing and gourmet" Day

Enjoy a quiet day
at the Domaine du Mas de Pierre
Package at € 250 / person*

Your "Wellness Escape"

Discover the advantages offered in our 2000 sqm spa
combining well-being, relaxation, escape and olfactory discovery.
Package at € 150 / person*
See more