"French Southern Cuisine" Workshops
For a total immersion in authentic Mediterranean flavours, Chef Emmanuel Lehrer Lehrer has created cookery workshops.
Step by step Show Cooking of regional specialities and pastry workshops for children. The Chef will also share his secret herbal infusions from our garden.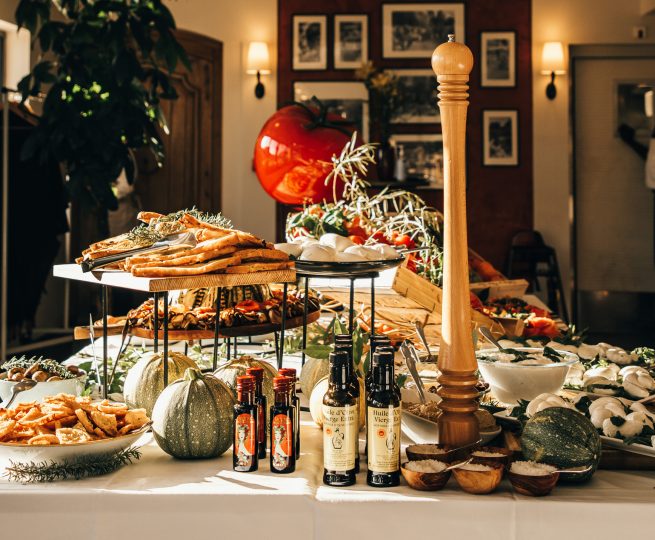 Our
Garden Party!
Iconic event of the Domaine du Mas de Pierre, the famous Garden Party is finally back for the greatest pleasure of your taste buds.
The sharing, the joy of living and the greed will of course be there.
A specific program has been concocted to make your evenings a real culinary journey. From the famous summer grills to the whole fishes of the South through the Provençal gourmet buffets, the Domaine du Mas de Pierre offers you a real diversity of local and succulent products.
You will be able to see live cooking sessions proposed by our talented and warm cooks, which will be accompanied by a varied and friendly musical atmosphere.
The next Garden Party will take place, starting at 7:30 pm:
• June 22 & 29, 2023;
• July 14 & 27, 2023;
• August 3, 10 & 24, 2023.
And to mark the moment, dance to the most beautiful melodies in live music in a jazz atmosphere.
€ 110 per person
€ 55 per child from 4 to 10,
excluding drinks
closing of the buffets at 9:45 pm