Le Spa
Welcome to a Haven of Wellness!
A truly invitation to let go...
The Domaine du Mas de Pierre opens the doors to a new world of 2000 m² exclusively dedicated to the well-being of body and mind.
Breathe in, breathe out, paradise is there.
As you enter the spa, a unique, sensual and captivating fragrance reveals the olfactory identity of this wellness sanctuary.
Its secret: the tuberose flower. Its name: Volupté
In a vegetal, mineral and pearly decor, where a few references to Matisse remind us of Provencal culture, the first floor of the spa reveals its 12 cabins. On the menu: Face and body treatments, massages and wraps, balneotherapy… Exclusive, the cabin reserved for couples, honey-mooners and duos, invites you to relax in its private hammam and private outdoor jacuzzi with breathtaking views of the Domaine's gardens.
...Welcome to the SPA
INFORMATION :
During July & August, children aged less than 18 years are not allowed at the Spa.

DISCOVER OUR CARE GUIDE
Services & Equipments
Personalized service

Here we enjoy
meeting your expectations!

• A highly experienced team of professionals
• Individual support throughout your spa experience
• Entry and exit check-ups depending on the length of your stay
• Treatments and massages adapted to each specific theme
• Physical activity workshops (in small groups)
• Drinks, teas and herbal teas with detox, slimming, energising, rejuvenating properties
• D-LAB organic nutritional supplements produced in France
• Unlimited access to wellness facilities: Hammam, saunas, Snow Cave

A dedicated team

A team of highly experienced and multidisciplinary professionals

• Osteopaths
• Massage therapists
• Sophrologists
• Sports coaches
• Naturopaths
• Aestheticians
• Dietitians and Nutritionists
• Yoga & Pilates teachers

Opening Hours

Open 7 days a week

• Spa treatments from 9 am to 7 pm and from 9 am to 8 pm in July/August
• Access to spa and wellness facilities (spa pool, hammam, saunas, Snow Cave, jacuzzi): 9 am to 8 pm
• Access to fitness room from 7 am to 10 pm
• LE SPA Days and LE SPA memberships are accessible to our external clientele.
Contact for External Spa Guests
Book your treatment directly by phone or email:
Your credit card number will be requested as a guarantee.
LE SPA Boutique & Gift Vouchers
LE SPA offers a wide range of gift ideas to suit your desires.
Original and personalised, your gift vouchers are valid for one year!
We also offer a wide selection of bath and lifestyle items as well as accessories for the opportunity to indulge
Rules & Conditions
Access

Access to spa wellness facilities is offered to our hotel guests only.
Children from 4 to 18 years can enjoy the spa pool under the supervision of a parent from 1 pm to 5 pm every day (excluding July/August).
Use of the hydrotherapy area (hammam, saunas and Snow Cave) is accessible from the age of 18.
Spa treatments of external guests offer access to the relaxation area, solarium and relaxing lounges but do not include access to the wellness and hydrotherapy area of the spa (spa pool, hammam, saunas, jacuzzi).

Physical condition

Physical Limitations and Pregnancy

We kindly ask you to inform us of your physical condition at the time of booking, mentioning any specific problems requiring special attention, such as high blood pressure, allergies, other health conditions, or pregnancy.

Clothing

What to Wear

For your convenience, a robe and slippers will be provided upon arrival.
For all treatments, our therapists will provide you with disposable undergarments.
We also remind you that swimming attire be worn in the hydrotherapy area.
Our 18-meter-long multi-activity indoor pool, heated all year round
The wellness area, Hammam, Herbal sauna, Salt sauna and 'Snow cave'
The Solarium on the Spa floor, with a breathtaking view of the surrounding vegetation
Our double cabin dedicated to well-being and relaxation
Welcome at the Spa of the Domaine du Mas de Pierre
Rest area with double bed
Private whirlpool bath in duo cabin
Herbal Sauna at the SPA Wellness Center
Fitness room with group or private classes
Gifts & Packages
Le Mas de Pierre has put together its best offers and gift boxes so that guests can share the spirit of the hotel with their loved ones : gift boxes, special offers, last minute getaways etc.
Find many gift ideas !
Discover our Resort & Spa

From October 10th to December 31st 2022

YOUR FALL GETAWAY
from 266 €/ room

The best equipment at your disposal

SPA Membership

Rate for 10 treatments including 10 spa accesses :
Individual package : 1 650€
Couple package : 2 990€
See more
Our news
Find the latest news from Le Domaine du Mas de Pierre and stay informed of the events organized at the hotel, summer evenings, brunches... unforgettable surprises for our guests!
20.10.2022
A yoga workshop for cancer female patients
learn more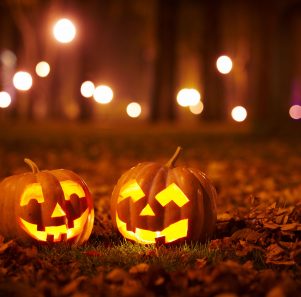 15.10.2022
A spellbinding ambiance for Halloween
learn more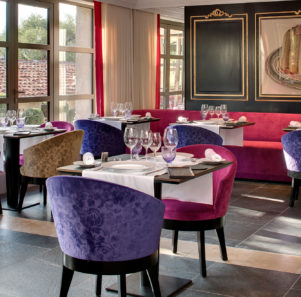 11.10.2022
Experience our gourmet table !
learn more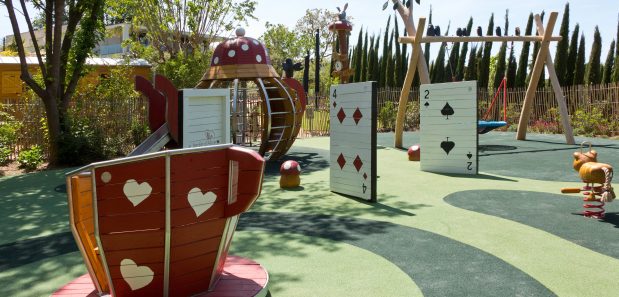 See more