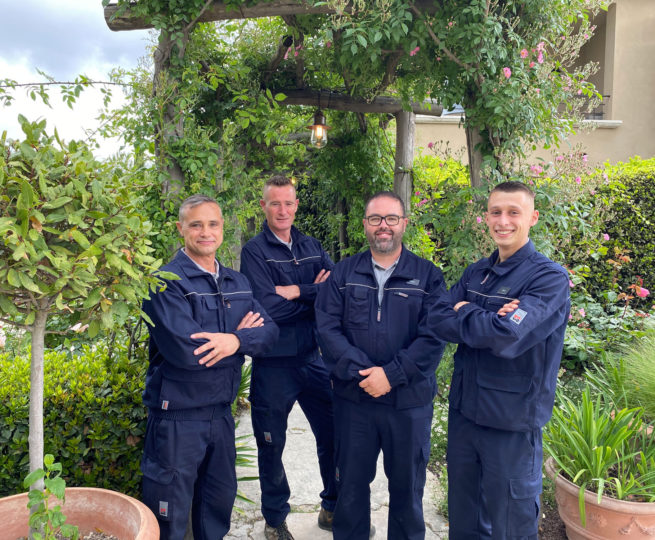 It is in this season that our Eco-Label Certification takes all its meaning!
The hotel is committed to regular monitoring of its water and energy consumption.
In particular, it uses « green and organic » renewable energy for the operation of swimming pools and we also filter the water in our restaurants that is bottled, which allows us to have local water. Produced on-site, thus we reduce our carbon footprint by eliminating transport services and significantly reduce the inherent waste of water bottled in plastic.
We also train all of our staff in eco-friendly behaviours.
At the Domaine du Mas de Pierre, it is the teams that work together for a cause that concerns us all!