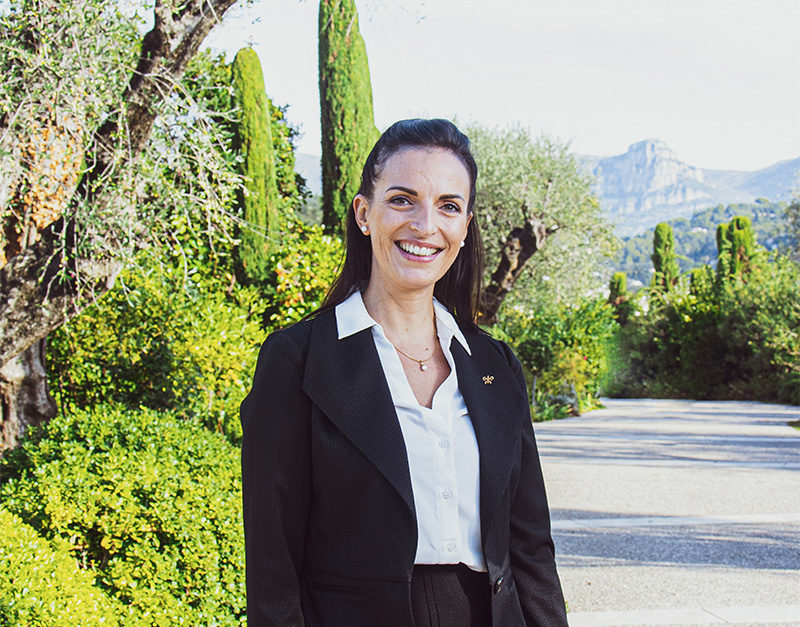 Meet our
Spa manager
Get to know our Spa Manager
Back to news
Today, let us introduce you our "SPA Manager": Soizic Termet.
After a first experience in the luxury hotel industry in the Caribbean, at Le Sereno Hotel**** in Saint-Barthélemy, Soizic discovered a genuine interest in hospitality, guest relations, and wellness services.
Upon returning to mainland France in 2006, she started studying aesthetics, and spa techniques, fully invested in her newfound passion. She continued her career at the Fairmont Monte-Carlo hotel spa, where she developed her skills as a therapist for seven years. In parallel to her job, she broadened her talent horizon by enrolling in spa management studies at the International Spa School of Paris (EIS Paris).
In 2017, Soizic joined La Réserve Ramatuelle Spa & Villas*****. For over three years, she expanded the wellness centre activity by offering a wider range of services: wellness, sports, slimming cures, etc., thus gaining versatile expertise in the ever-evolving wellness offer.
Being a Spa Manager entails numerous tasks, and as such, Soizic's primary goal is: "Keeping staff feel rewarded, valued and motivated to ensure the absolute well-being of clientele by providing top-quality treatments and impeccable service every day."
Awakening our clientele's visual, tactile and olfactive senses can trigger amazing multisensory experiences.

Proactive listening helps us provide personalised advice and treatments to better respond to the uniqueness of each guest's needs. That is when clientele relation takes on its full meaning.
"If each customer emerges from their spa experience with a sense of timelessness, then we succeeded in our mission!"
Today, Soizic has a new and exciting challenge ahead of her with the grand opening of Domaine du Mas de Pierre and its brand new 2,000 m² spa, which has "all the qualities of an exceptional spa", in her humble opinion.