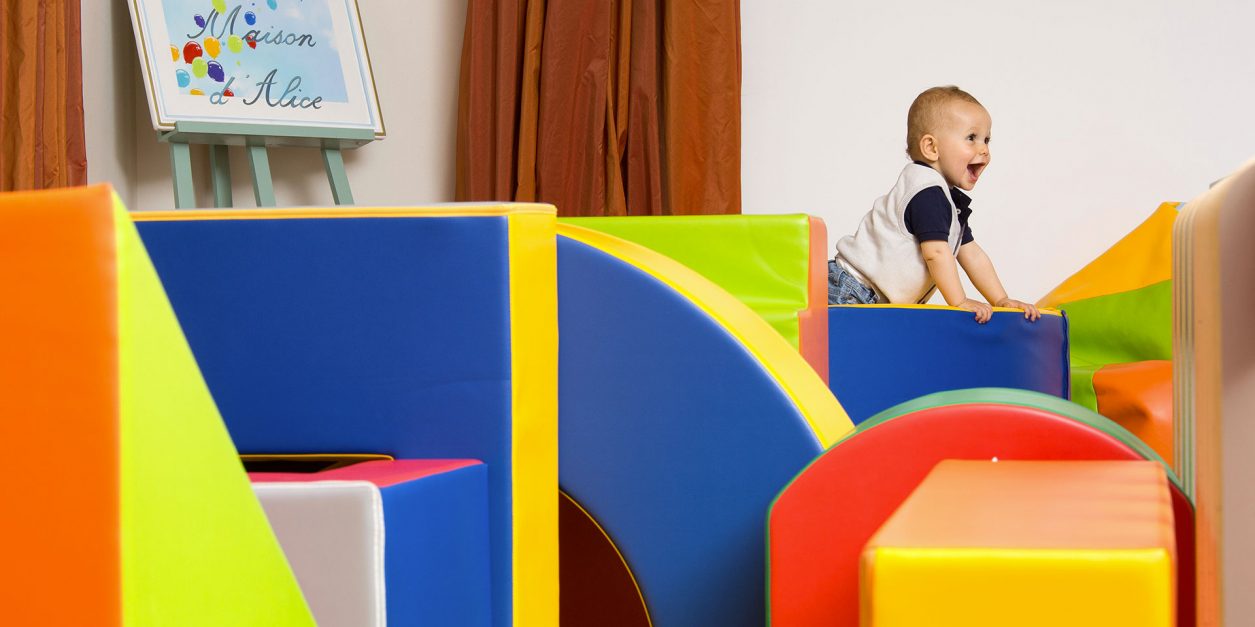 Kids Club 'La Petite Maison d'Alice' is ready to welcome its small guests
Le Mas de Pierre also thinks of the youngest
Back to news
During Easter holidays, our Kids Club 'La Petite maison d'Alice' opens its doors from Wednesday, 17th of April until Saturday, 4th of May 2019 included.
Maria will be happy to welcome your children from 3 to 12 years old between Tuesday and Saturday.
Lots of activities will be proposed to our small hosts : Various fun games, creative playing, gardening workshops in the vegetable garden, sports games, manual activities, cooking activities. Find again this year : Alice's bouncy castle.
Everything for make enjoy holidays to your children.
Open from Tuesday to Saturday
• Open from 10.00am to 5.30pm
• Free of charge for hotel residents
• Children from 3 to 12 years old
• Please pre register at our Front Desk
• Optional lunch with an extra cost (26 €/ child)
Download brochure